PERSONAL INJURY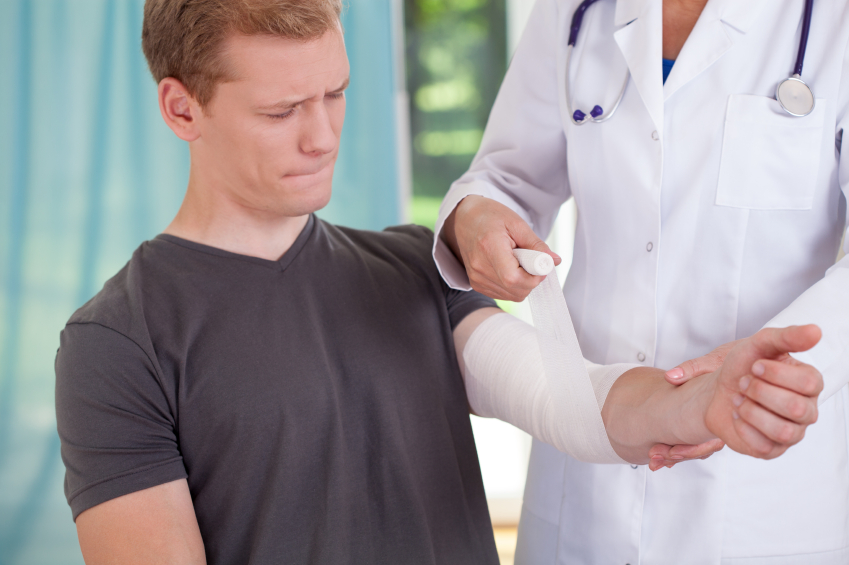 Practicing law since 1992 we have experience maximizing recoveries by prosecuting claims for clients who have suffered injuries as a result of the negligence of others. We have recovered millions of dollars in settlements and judgments on behalf of our clients. Should you suffer an injury as a result of an automobile accident, work place accident, construction site accident, product liability accident, medical malpractice, slip or trip and fall accident, please call us so that we can help you. We will be happy to visit you in your home or in the hospital if necessary. Our consultation is completely free. You can be assured that our law firm will fight for everything that you are legally entitled to and keep you advised every step of the way.
We prepare each case as if it's going to trial. Because of this, we settle the lion share of our cases with a favorable result due to our extensive preparation. Our trial experience and track record and the personal attention that we devote to each of our clients are what sets us apart from other person injury law firms.
Some of the personal injury lawsuits we have covered are: Neck/Back Injuries – Bone / Joint injuries – Broken Bones / Fractures – Spinal Cord Injury Cases – Amputation Injuries – Head / Brain Injuries – Paralysis Cases – Paraplegic Injuries – Quadriplegic Injuries – Eye Injuries – Disfiguring Injuries – Scar Injuries – Severe Burn Injuries – Victims of Drunk Drivers – – Pool Injuries – Dog / Animal Bites – Fire Cases – Social Security Disability – Elevator / Building Accidents – School Accidents – Asbestos Cases – Mesothelioma – Lead Paint Poisoning – Food Poisoning – Nursing Home Negligence / Abuse – Negligent Security – Firearm Accidents – False Arrest / Police Misconduct
**There is no legal fee unless we recover money on your behalf
NURSING HOME NEGLIGENCE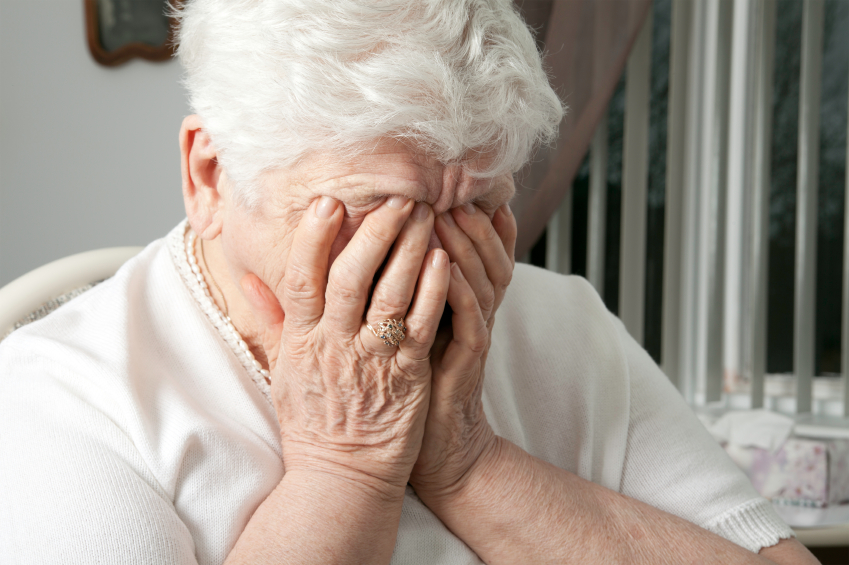 Under the Public Health Law of the State of New York, nursing home residents are afforded specific protection from neglect. There are rules that mandate proper care to be given, such as proper nutrition and hydration. There are also specific requirements that nursing homes prevent the development or progression of decubitus ulcers, commonly referred to as "bed sores". Usually these cases include elderly individuals, who typically have multiple medical conditions, defendants usually refer to these as "comorbidity factors". This usually means that there are complicated issues of causation, or essentially what damages have been sustained as a result of the neglect. It is essential that your potential action be reviewed by attorneys experienced in this area of the law, in order that your loved one has the full benefit of the law which is designed to protect the welfare of nursing home residents.
CONSTRUCTION ACCIDENTS

Under the labor laws of the State of New York, the Legislature has offered many statutory protections to construction workers, which is a reflection of the legislatures desire to place the responsibility of providing a safe working environment on employers as opposed to workers. Unfortunately, insurance company attorneys have been somewhat successful in recent years in eroding these protections; making it slightly easier for insurance companies to defend these cases. It is therefore extremely important that an injured worker retain an attorney that is experienced in litigating these cases to get the full benefit of New York's worker friendly labor laws.
Some of the cases we have represented are: Ladder / Scaffold Accidents- Premises / Liability- Workers' Compensation – On-The-Job Injuries – –Construction Accidents
MEDICAL MALPRACTICE
Medical Malpractice cases are complex and can involve several different theories, such as failure to diagnose, failure to provide proper treatment, surgical error and lack of informed consent. In order to prove a case of medical malpractice a plaintiff must prove that the particular physician departed from the standard of care in the locality in which the Doctor practices medicine. Unlike other personal injury cases, an attorney must certify to the Court that there was a consultation with an appropriately qualified physician and there is merit to the lawsuit. As such, this involves a comprehensive review of the relevant medical chart(s) by the appropriate expert. Additionally, a large percentage of medical malpractice cases go to trial, as most physicians must consent to settle the case and often times Doctors are unwilling to do so. Therefore, it is essential to have your case reviewed by attorneys who are knowledgeable in this area.
Some of the Medical Malpractice cases we have covered are: Dental Malpractice – Birth Defects / Injury – Brain Damage – Surgical Error – Wrong Diagnosis – Wrong Medication – Pharmacy Error – Failure / Delay Cancer Diagnosis – Plastic Surgery – Implants – Podiatric Malpractice – Bed Sore / Decubitus Ulcer cases – Opiate Opiod Dependency – Dangerous Prescription Drugs – Defective Products – Defective Drugs – Defective Medical Devices
CRIMINAL DEFENSE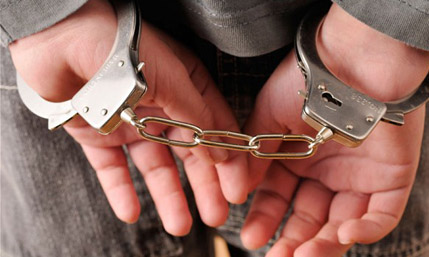 We are here to represent you in the unfortunate event of an arrest. If you are arrested, it is most important that you make no statements whatsoever, to the police or to anyone else, prior to seeking legal counsel. Unlike an automobile accident, it is important to "remain silent" as you have a right to do. Do not make any statements other than a request to speak to your attorney. Call our office as soon as possible so that we might assist in this matter.
Some cases we have represented are: Suspended License – Traffic Violations / All DMV Matters –– Traffic Offenses – Suspended Licenses
DWI – DUI – Drug Cases – Homicide – Criminal Felony Assault -–– Statutory Rape Cases – Domestic Violence Cases – Probation Violations – Sex Crimes – Gun Possession – Insurance / Internet Crimes – Drug Cases Assault – Grand Larceny – Robbery / Burglary / Shoplifting – Harassment – Forgery – Criminal Mischief – Identity Theft – Felonies – Misdemeanors – Violations of Orders of Protection
DIVORCE/FAMILY LAW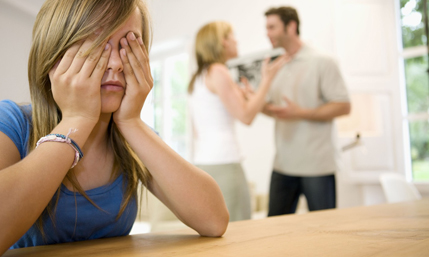 We pride ourselves in the experience that we have in handling challenging family and matrimonial legal issues. This experience is a distinct advantage for our clients. We understand the emotional frustration that is inherent when faced with these difficult issues. That is why it is our priority to treat our family law clients in a personal, attentive and empathetic manner. Our clients can be assured that our experience and success in vigorously advocating for them will minimize frustration and maximize results. It is our priority to protect each client's family interests and assets to the best of our ability.
PARENTAL ALIENATION: When one parent uses their position of trust to alienate their child from the other parent – to brainwash – program their child into believing the other parent does not love them – or worse yet harmed them in some manner – that the divorce was the other parent's fault – Could be signs of Parental Alienation. At The Latronica Law Firm, P.C. – we are sensitive to this recognized condition and will assist you in legal preventative action to assure your children understand that you were there for them before the divorce – and want to be there for them after the divorce.
DOMESTIC VIOLENCE: The Latronica Law Firm, P.C strongly believes in protecting victims of Domestic Violence and their children from harm or illegal behavior. Still The Latronica Law Firm, P.C knows that there are times where an Order of Protection is used to gain an upper hand in a divorce or custody battle. When an Order of Protection is warranted – we will spare nothing in assisting you in achieving your legal remedy.
But when an Order of Protection is used as a sword and not a shield for protection – we will also spare nothing in fighting for your legal rights.
STATE CENTRAL REGISTRY OF CHILD ABUSE AND MALTREATMENT: Individuals wrongly placed on the State Central Registry of Child Abuse and Maltreatment. You may be entitled to an Administrative Hearing to have your records Expunged or Sealed.
Some of the cases we have handled are: Matrimonial – Family Court – Pre/Post Nuptial Agreements – Complex High Asset Divorce – – Juvenile Law/PINS
REAL ESTATE

Should you contemplate purchasing or selling a house, co-op, condominium or commercial property, or re-financing your mortgage, it is essential to obtain experienced legal counsel. We will help you in every step of the way. From preparing or evaluating a contract for the sale of real estate to conducting a closing, we have over ten years of experience in this area that will guide you in the right direction.
Some of the cases we have handled are: Real Estate Closings – Condos – Co-Ops – Commercial – Residential
AUTO ACCIDENTS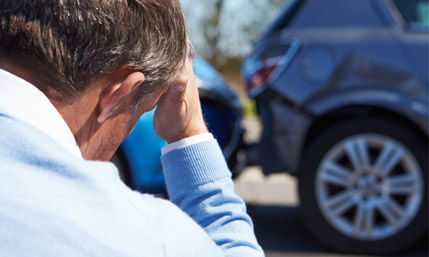 Some of the cases we have represented are: Auto Accidents – Motorcycle, Tractor Trailer Accidents – Pedestrian – Air Crashes – Airplane Accidents – Bus & Train Cases – Boat / Boating Accidents – Slip, Trip & Fall – Snow & Ice – Stairs – Parking Lots – Playgrounds – Sidewalk/Street – Wrongful Death
TRAFFIC TICKETS

Should you receive a traffic ticket, it is most important that you contact our office immediately if you want to increase your chance to have the ticket dismissed. There are strict procedures that must be undertaken within the first 48 hours of receiving a moving violation. If you do not contact us within 48 hours, we still may be able to get your ticket dismissed or to work out an acceptable plea bargain arrangement with the prosecuting attorney.